New Eltham Fire Station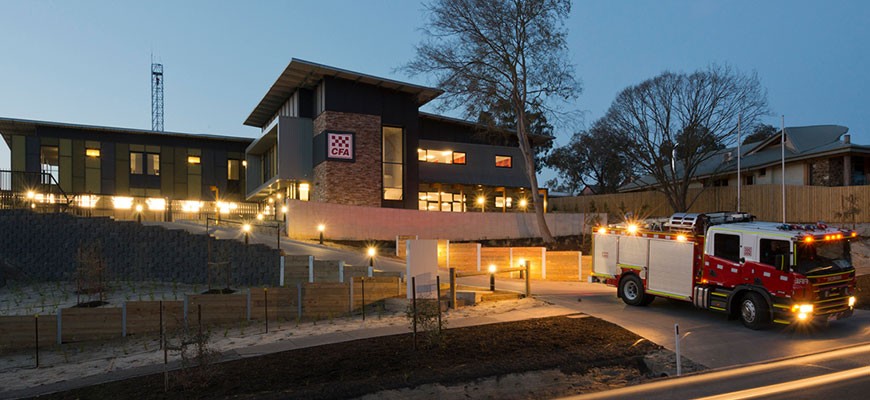 The Country Fire Authority Eltham in Victoria received a brand new fire brigade station on Brougham Street earlier this year.
Mr Peter Ryan, Minister for Police and Emergency Services, said a new Eltham fire station was a priority due to the growing population, and will provide the best facilities for the brigade's 50 dedicated volunteers and career firefighters. The team at Tech-Dry applaud the decision to give these brave volunteers a new base to improve their skills and make work easier and safer.
Tech-Dry is also happy to be part of this new facility. The charcoal coloured retaining walls on the sloping block of land were constructed using Tech-Dry Blocks produced and supplied through National Masonry, Deer Park.
Tech-Dry Blocks are manufactured using an innovative silicone water repellent admixture that significantly reduces water absorption, thus reducing the possibility of efflorescence, mould and mildew staining. As this admixture is incorporated during the manufacturing process, it becomes a permanent integral part of the concrete for its entire lifespan. This unique masonry is being manufactured by several major concrete manufacturers, Australia-wide and overseas.
All together a great team effort!