Albert Tower (Melbourne)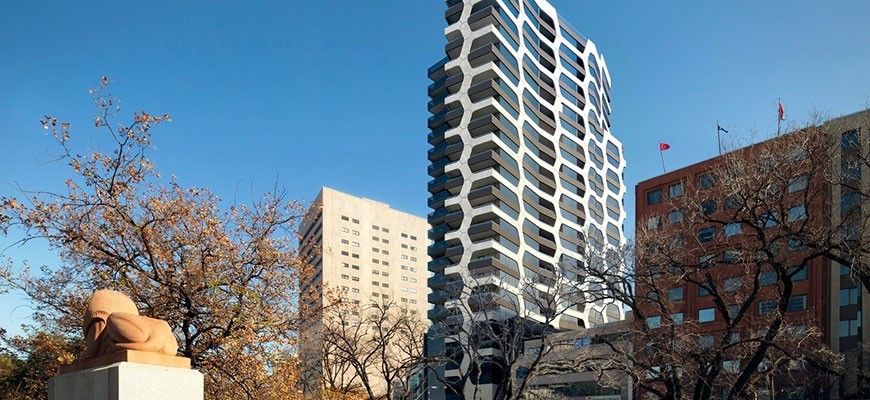 The spectacular apartment block towering over Albert Park Lake, next to the scenic St Kilda Road and the Shrine of Remembrance has become one of Melbourne's landmark buildings. Designed by renowned architect firm, Rothe Lowman, the high end, modern apartment building was finished in 2013.
The architects and builders needed an innovative solution to protect the concrete structure and colour of the two coloured concrete blocks in the beehive shape. To prevent Efflorescence, determination from pollution and harsh weather, they turned to Tech-Dry.
Two of Tech-Dry's premium protective water repellent sealers, Protectacrete and Protectasilane, were applied to the external black and white concrete façade panels. Both of these top quality sealers penetrate deeply into the concrete substrate protecting it against water penetration and long term staining due to air-borne pollution and efflorescence, so that the black and white building can stay in its originally intended form.