Adina Hotel Adelaide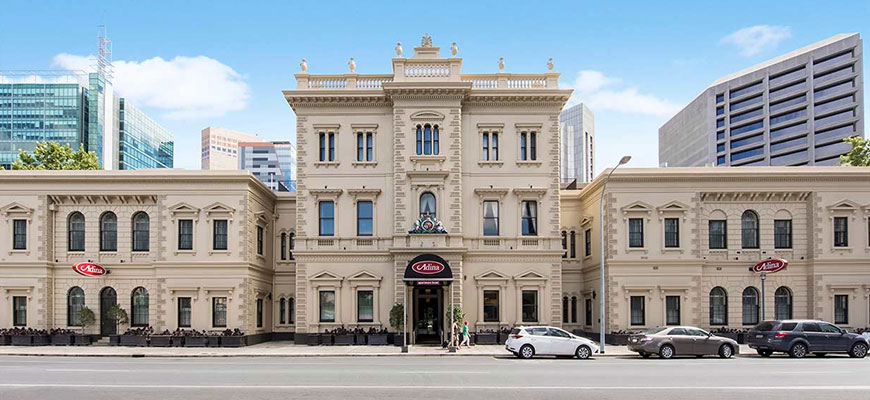 The old Treasury building on the corner of Flinders and King William Streets, is one of Adelaide's most historically significant buildings. The building is now the Adina Apartment Hotel, but it has been restored in a way that preserves the original features of the building.
Though like so many period feature buildings, the old Treasury building too, had rising damp. Our Tech-Dry Team in Adelaide (www.stopsaltdamp.com.au) went in and treated this beautiful building with the Tech-Dry Damp Course Solution.