Rammed earth building technology has been revolutionised by the incorporation of a water-repellent admixture in the construction process. This thousand-year-old technique has been transformed into the modern era to produce a viable and durable building medium. This environmentally friendly admixture has revolutionised the way rammed earth is protected against climatic deterioration. When incorporated during the construction of the walls the entire earth structure becomes water repellent for the life of the wall. This technology replaces the old technology of surface sealing post-construction that is messy and expensive.
TarraWarra Estate and Art Museum, Yarra Valley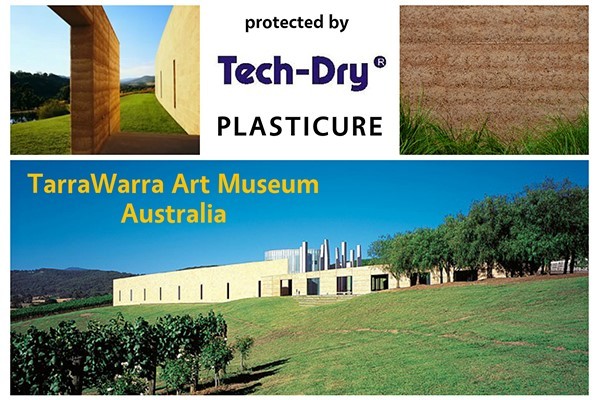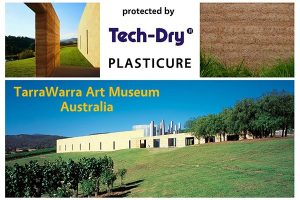 This landmark structure, designed by the Melbourne architect, Allan Powell, was designed as an earth sculpture rising from the natural landscape. The utilisation of the Tech-Dry admixture technology has ensured the durability and longevity of the walls and retains their natural appearance.